People passionate about helping you succeed.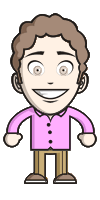 Michael
Principal
Good with numbers.
Solves problems.
Vanessa
Accountant
Vanessa, formally known as "Edith", can make sense of any set of numbers.
Maria
Senior Bookkeeper
Maria has amazing strength that defies her size, able to get your books organised.
Rae
Office Manager
Rae keeps the team running smoothly and ensures that everyone is happy.